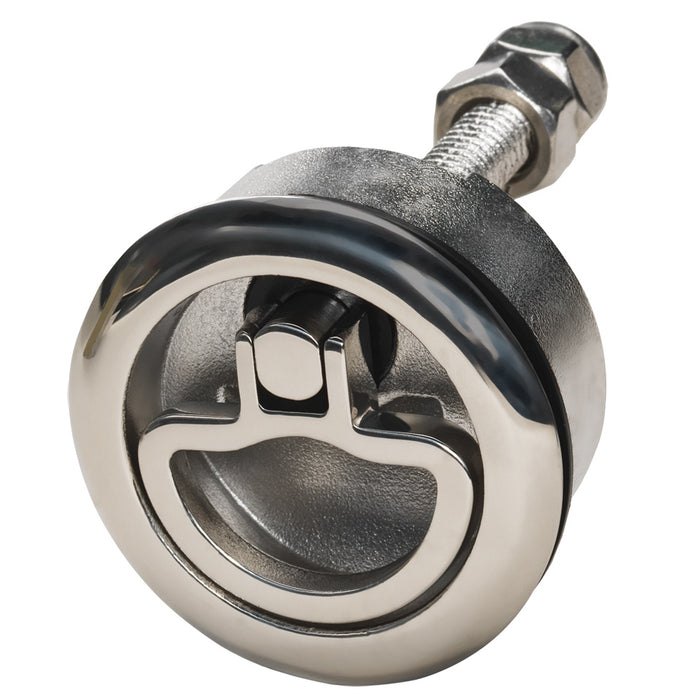 Whitecap Mini Compression Handle - 316 Stainless Steel - Non-Locking [S-239C]
Stainless Steel Mini Compression Handle

Compression handles reduce and eliminate noise and rattle from hatches when the boat is underway. The handle uses acompressed gasket to create a water-tight seal for compartments or hatches.

One finger operation

Use on smaller lids and hatches
Outer Diameter:
1-7/8"
Cut-Out:
1-1/2"
Surface Depth:
1/8" - 1/2"
Shaft Length:
1-3/4" - 1-7/8"