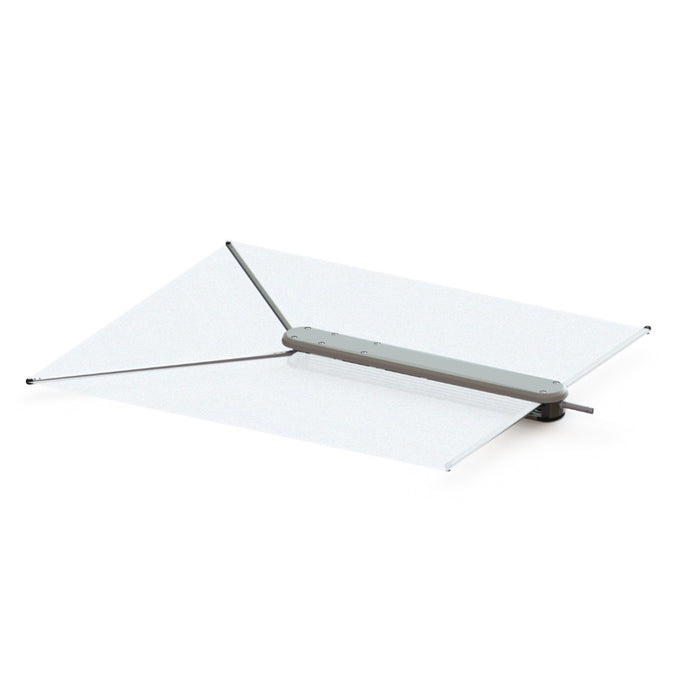 TACO ShadeFin w/White Fabric Case [T10-3000-1]
ShadeFin with White Fabric & Case
Add an extra layer of sun protection with ShadeFin by TACO Marine that easily attaches into rod holders, tops and arches for convenient, portable shade for almost any boat.
ShadeFin's ocean-inspired design provides expanded shade coverage for multiple areas of the boat, including fore, aft and sides of tops or anywhere there is a rod holder. ShadeFin's fabric provides an excellent UPF 50+ rating of sun protection while boating and fishing, or when relaxing at the dock and sand bar. To anticipate the needs of many boaters, ShadeFin is available with either a fixed or adjustable rod holder mount, which inserts into any standard rod holder, or with a clamp-on mount for pipe or tube. 
ShadeFin's body houses the ribs and material, and is offered in all black or white. A protective mesh storage sleeve comes standard with the ShadeFin. To operate ShadeFin, remove the sleeve, mount to a desired location onboard and activate the underside release tabs. Structural ribs attached to weather-resistant sun-protecting fabric expand out from the body to lock the fin in place. ShadeFin is lightweight, portable and requires no drilling.
Features:
Light, compact and portable
Easily mounts into any standard rod holder
Fixed & Adjustable Rod Holder Mount options available
Clamp-on mounting options available for 3/4", 1" schedule-40 Pipe and 1-1/4" O.D. tube
Large coverage area of 5' X 6'
UPF (Ultraviolet Protection Factor) rating of 50+ ("Excellent" rating)
Made of high-quality anodized aluminum parts
Brochure (pdf)