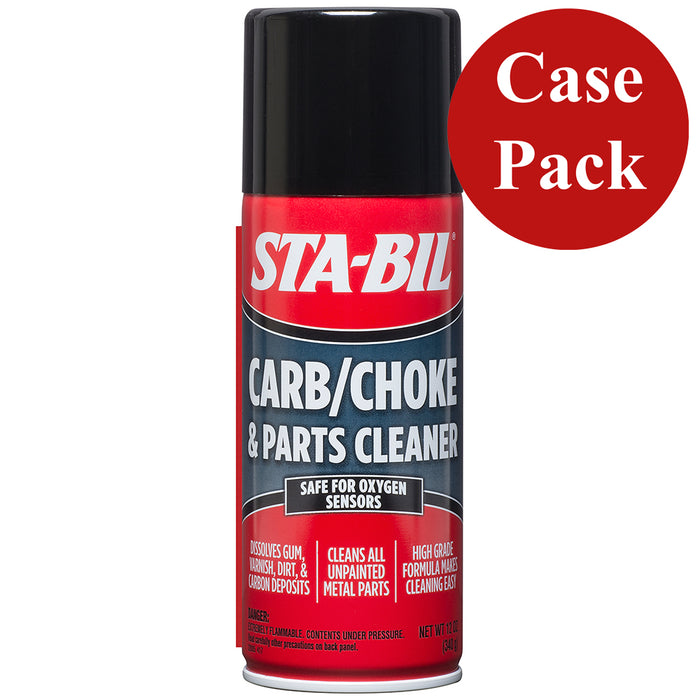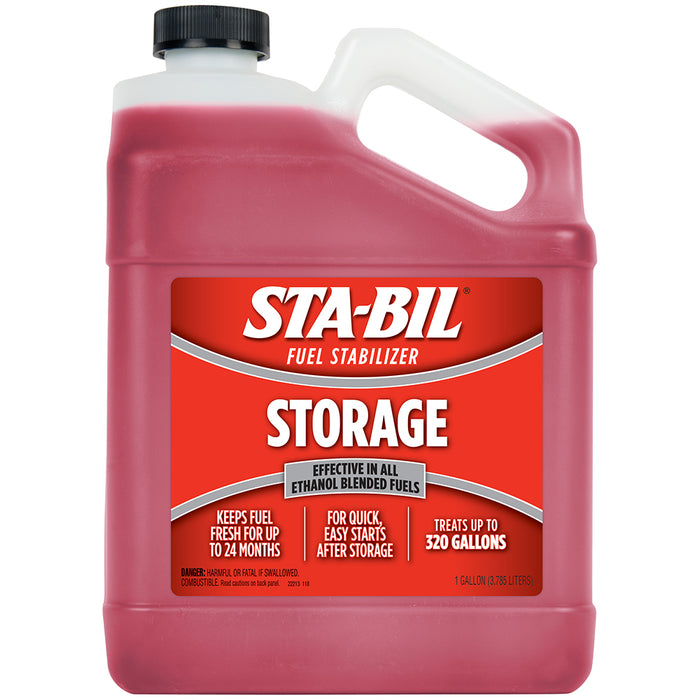 STA-BIL Carb Choke Parts Cleaner - 12.5oz *Case of 12* [22005CASE]
Carb Choke & Parts Cleaner - 12.5oz *Case of 12*
STA-BIL Carburetor and Choke Cleaner is formulated to dissolve gum and varnish, dirt and carbon deposits. It has a convenient spray nozzle, which comes with a direction tube to reach hard to access areas. Once clean, the engine will start easier and run smoother. This product helps to restore lost mileage and performance. It comes in a convenient 12-ounce aerosol can. 
Features:
Carb & Choke Cleaner quickly cleans and dissolves gum, varnish, dirt, lead and carbon deposits with no oily residue
Aids faster starting and smooth idling
For all carbureted internal combustion engines, safe for catalytic converters and oxygen sensors
Carb and Choke Cleaner eliminates rough idle, stalling & acceleration issues
Restores performance and gas mileage
Made in the U.S.A.

WARNING: This product can expose you to chemicals including Toluene which is known to the State of California to cause birth defects or other reproductive harm. For more information go to P65Warnings.ca.gov.
Specifications:
Type: All Purpose
Box Dimensions: 3"H x 3"W x 8"L WT: 12 lbs