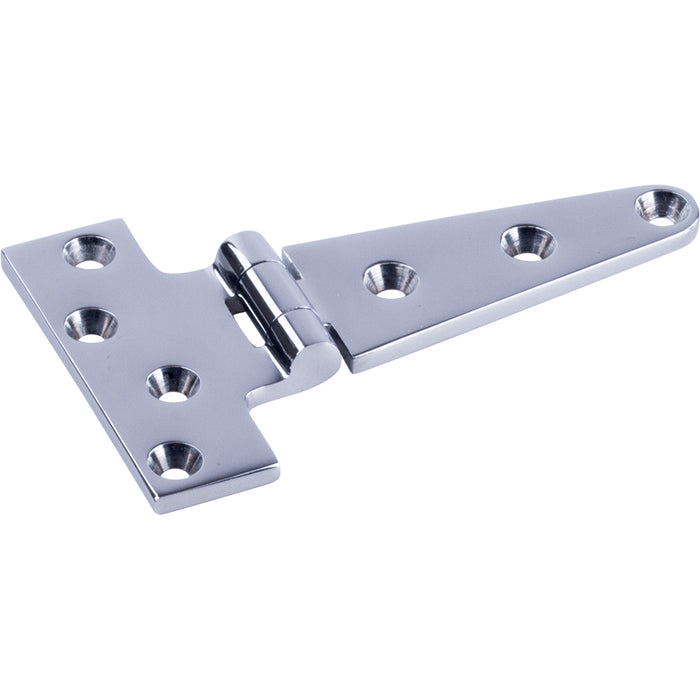 Sea-Dog Stainless Steel T-Hinge - 4" [205705-1]
Stainless Steel T-Hinge - 4"
A T-Hinge is a hybrid combination between a butt and strap hinge. The horizontal part of the T goes on the frame, while the vertical part is fastened to the door or cabinet and is visible when closed. This highly decorative and functional hinge is flush mounted (not recessed) and can be used on doors, cabinets, dock boxes, ice chests, etc. Constructed of corrosion resistant investment cast 316 stainless steel. Installs with seven FH fasteners (not included).
Specifications:
Material: Stainless Steel
Color: Stainless
Box Dimensions: 1"H x 4"W x 8"L WT: 0.4 lbs
UPC: 035514205764