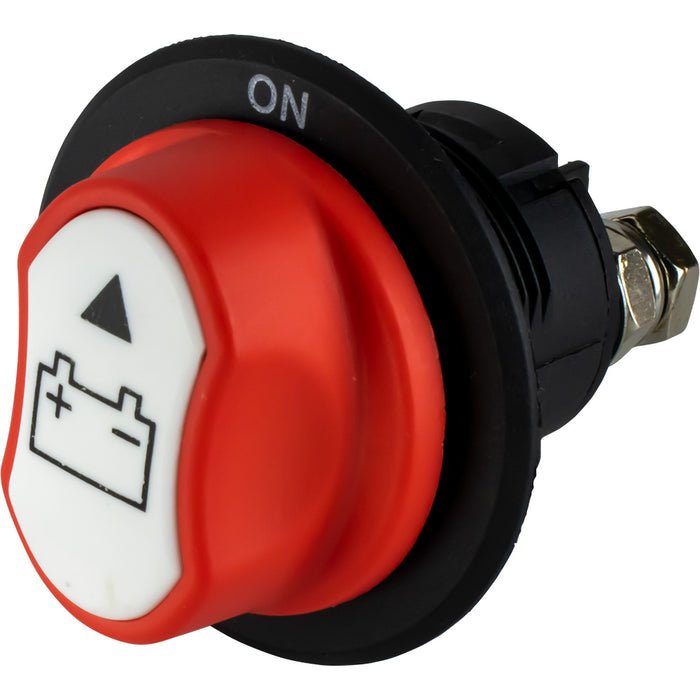 Sea-Dog Mini Battery Switch Key w/Removable Knob - 32V 100A [422732-1]
Mini Battery Switch Key with Removable Knob - 32V & 100A
These Mini Battery Switches feature a removable knob for extra security. To remove, simply twist the cap to the OUT position and pull. Mini footprint makes it ideal for close quarters. The 422732-1 is rated at 100A continuous and 150A cranking amps. Installation is as easy as drilling a 1-1/8" hole for the 422732-1, inserting the socket body, tightening the locking nut, and connecting the wires. 
Features: 
3 Switch positions: On, off, and out
Constructed of machined brass and injection molded nylon
Specifications:
Switch Face Width: (inch) 1-1/8"
Volts: 32
Amps: 100
Stud Diameter: (inch) 1/4"
Specifications:
Continuous Amperage: 100
Positions: 3
Box Dimensions: 2"H x 4"W x 6"L WT: 0.2 lbs
UPC: 035514432955