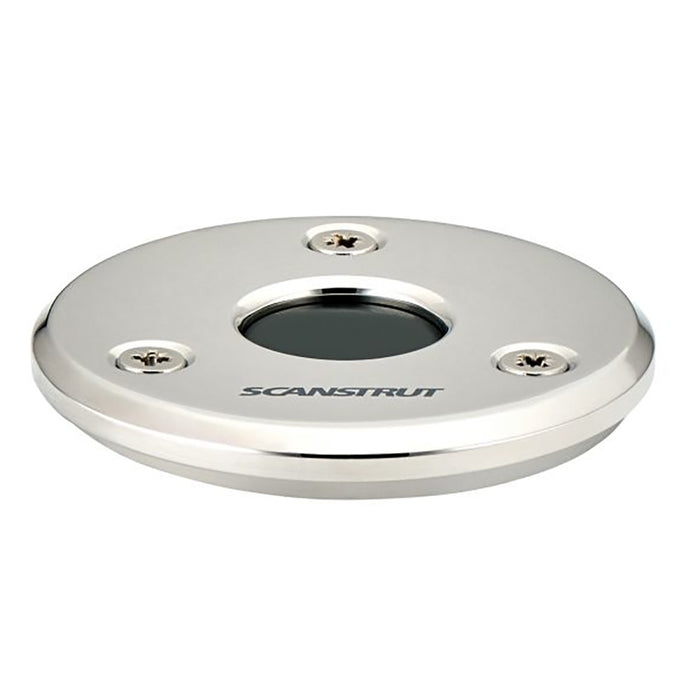 Scanstrut SS Low-Profile Cable Seal f/Cables 2-8mm [DS-LP-16-S]
Stainless Steel Low-Profile Cable Seal for Cables 2-8mm
The DS-LP-16-S Low-Profile Cable Seal is engineered to effortlessly accommodate cables ranging from 2–8 mm (0.08"–0.35") and connectors up to Ø16mm (0.63"), ensuring a seamless and impact-resistant solution.
Premium Construction
Crafted with attention to detail, its marine-grade 316 stainless steel construction is not only aesthetically pleasing but also built to thrive in the outdoor environment. 316 stainless steel has exceptional corrosion resistance and durability, making it the perfect choice for withstanding the elements and ensuring the installation remains intact even in the harshest conditions. The fine finish of Scanstrut's 316 stainless steel design adds a touch of sophistication to the installation, elevating both the form and function of the cable installation.
Low-Profile Design
The Scanstrut slimline design was purpose-built to reduce the overall mounting height of the cable seal by 73% in comparison to Scanstrut's DS16-P seal. This translates to a clean, flush, more refined look.
Watertight Installation
Achieve peace of mind with Scanstrut watertight installation. The tapered bung forms a secure seal, while every unit has a closed-cell base seal for 100% waterproof assurance. All models have undergone rigorous IP68 testing and approval to ensure they are outdoor-ready.
Effortless and Repeat Installations
Featuring captive nuts to simplify assembly and allow for reliable repeat installations. Each unit is supplied with pre-drilled and blank bungs, streamlining the setup process. Also, there's no need to remove the cable connector during installation, thanks to the convenient split-seal option.
Features:
IP68 Waterproof
Designed for 2–8mm cables (0.08"–0.35").
UV Resistant
Constructed from marine-grade 316 stainless steel
No messy sealant, ensuring a tidy finish
Simplified installation that saves you time and effort
Guaranteed 100% watertight seal
Perfect for solar panels, light bars, rooftop electronics, and more
Each cable seal is installed by using a hole saw, keeping seal technology below the mounting surface
Quick Guide (pdf)