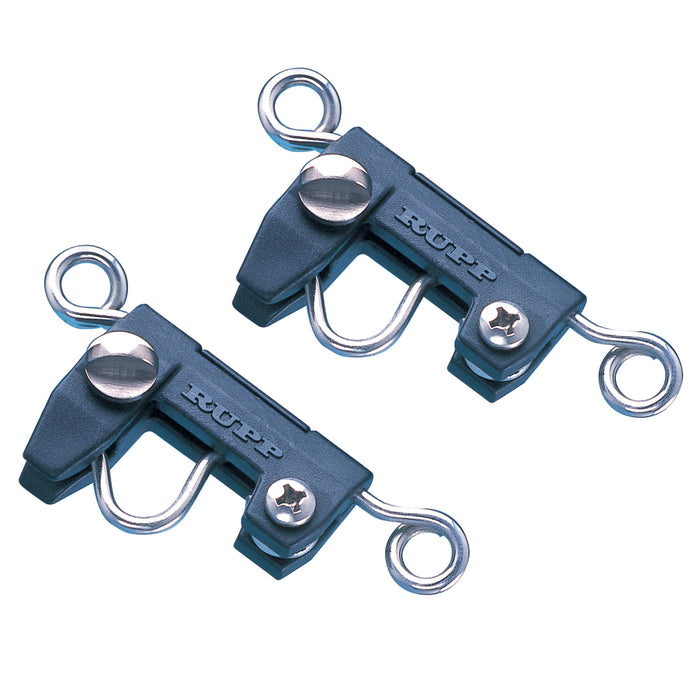 Rupp Zip Clips Release Clips - Pair [CA-0106]
Zip Clips Release Clips - Pair

A precision instrument for today's fisherman, Rupp Zip Clips provide versatile performance for use with outriggers, downriggers, kites and even flat lines. Zip Clips special tension adjuster allows precise light tackle setting and proven, state-of-the-art design gives flawless, tangle-free performance. With their wide-ranging capabilities, Rupp Zip Clips are ideal for today's fishing requirements. Don't accept cheap imitations!