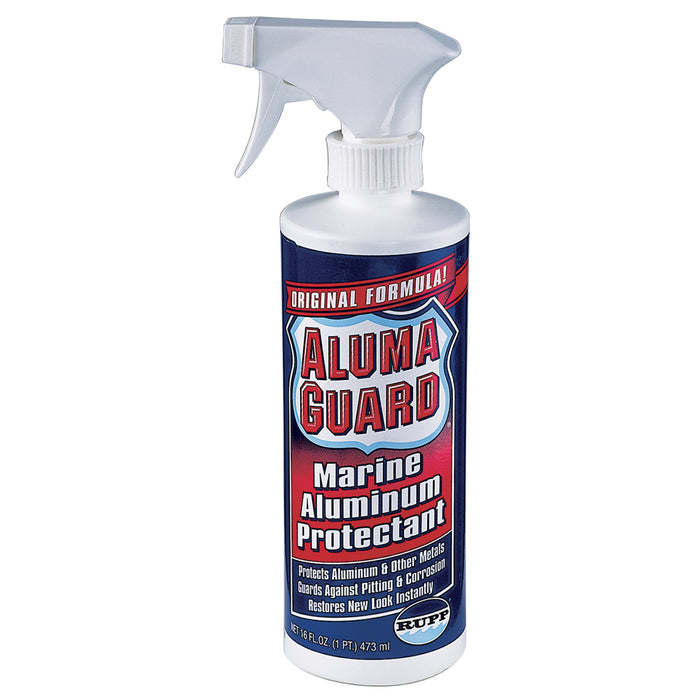 Rupp Aluma Guard Aluminum Protectant - 16oz. Spray Bottle - Case of 12 [CA-0088]
Aluma Guard - 16oz. Spray Bottle - Case of 12

Aluma Guard One-Step Protectant is the easy and safe way to restore and preserve aluminum and other metals including stainless steel, brass and chrome. Specially formulated by Rupp Marine, Aluma Guard forms a protective coating on surfaces that prevents penetration of harmful substances and restores a lasting shine. Guards against pitting and corrosion caused by the harsh effects of marine use (saltwater). Requires No Rubbing or Polishing. Sold individually.
Specifications:
Type: Metal
Box Dimensions: 3"H x 3"W x 9"L WT: 18 lbs