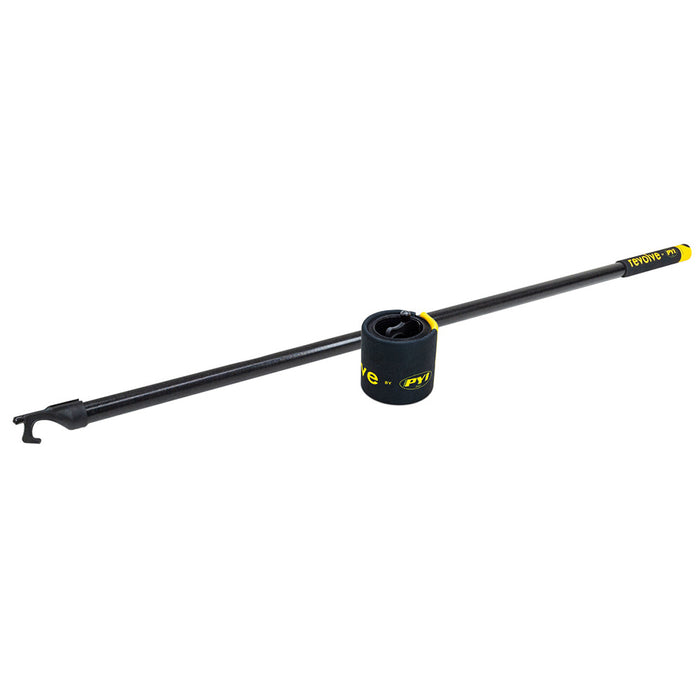 Revolve Rollable Boat Hook - 75" [03-REV-BH]
Rollable Boat Hook - 75"
Revolve has designed and developed a unique, full-size rollable boat hook that stows into a space not much bigger than a coffee cup.  The Revolve boat hook uses next-generation rollable composite technology to be easily rolled up for storage and quickly unrolled for use. 
By minimizing the space it takes up means that it can also be easily carried on craft unsuitable for conventional boathooks, including tenders, dinghies, even jet skis.  Lightweight, robust, and compact, the Revolve boat hook is genuinely revolutionary. 
Features:
Full-size boat hook 
The rollable composite material is light and strong making the Revolve boat hook around half the weight of traditional designs
Won't damage your deck if you drop it
Stows in the smallest spaces
The Revolve boat hook floats and has a high visibility design to enable it to be easily spotted and retrieved
Maintenance free and easy to wash down
Tough weatherproof finish
Technical Specifications:
Length (Unrolled) - 75" (1.9 m)
Dimensions (Rolled) - 4.3" x 4.3" x 4.7" (11 cm x 11 cm x 12 cm)
Weight - .98 lbs (.45 kg)
Material - Rollable composite handle with integrated foam grip, injection molded plastic hook with rubber fending tip 
*Sold as an Individual 
Brochure (pdf)