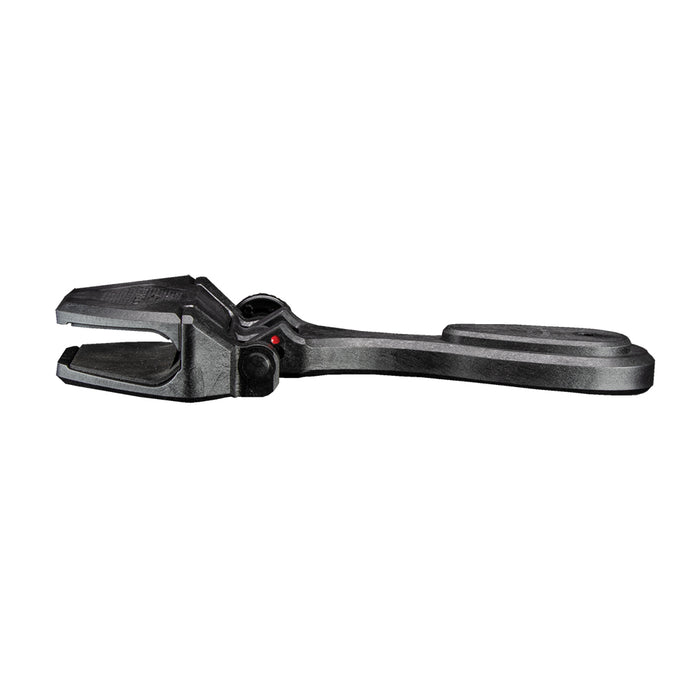 PTM Edge CFR-200 Bracket - Carbon Fiber [P13005-100]
CFR-200 Bracket - Carbon Fiber
The CFR-200 clamping mirror bracket is manufactured with carbon fiber composite material, providing extremely strong and rigid performance.  The patented bracket design integrates "X" bracing for rigidity and interlocking components provide for functional flexibility. 
In the upright performance posture, the bracket "locks" into place with the turn of a single knob, preventing the bracket from loosening and changing position.  Another simple twist of the knob releases the "lock" and with an upward tug, the bracket slips from its interlocking nest, allowing the bracket to be dropped below the windshield for covering and transportation, without removal. 
The CFR-200 installs in minutes with a 1/4″ allen wrench. The CFR-200 will accommodate all but a few specialty windshield trims and is American made. 
Click Here to Find Your Mirror Bracket
Mirror sold separate.
*Sold as an Individual 
Quick Guide (pdf)
Brochure (pdf)