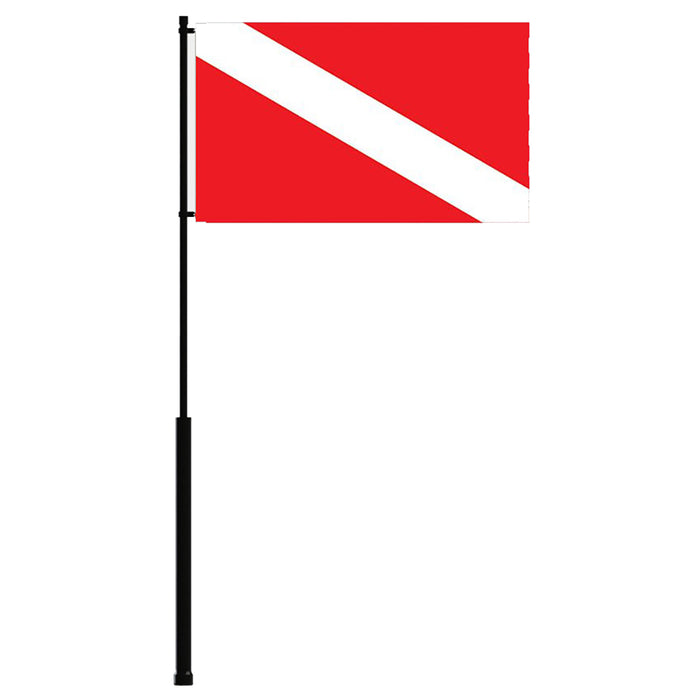 Mate Series Flag Pole - 36" w/Dive Flag [FP36DIVE]
3′ Flag Pole with Dive Flag for Rod Holders/ Rocket Launchers.
Dive Flag included, along with pole.
The 3′ Flag Pole is perfect for your 12″x18″ OR 20″x24″ Flags. The 6' Pole will hold 3'x5' and larger. These flag poles were designed and built in South Florida and are made to withstand the harsh marine environment. The pole is constructed of 1/2″ fiberglass rod material which is remarkably flexible, non conductive, and extremely durable. The rod end is affixed with a gimbal mount designed to slide right into your rod holders and/or rocket launchers. Attaching your flag is easy with the included pennant mounts and stainless clips.