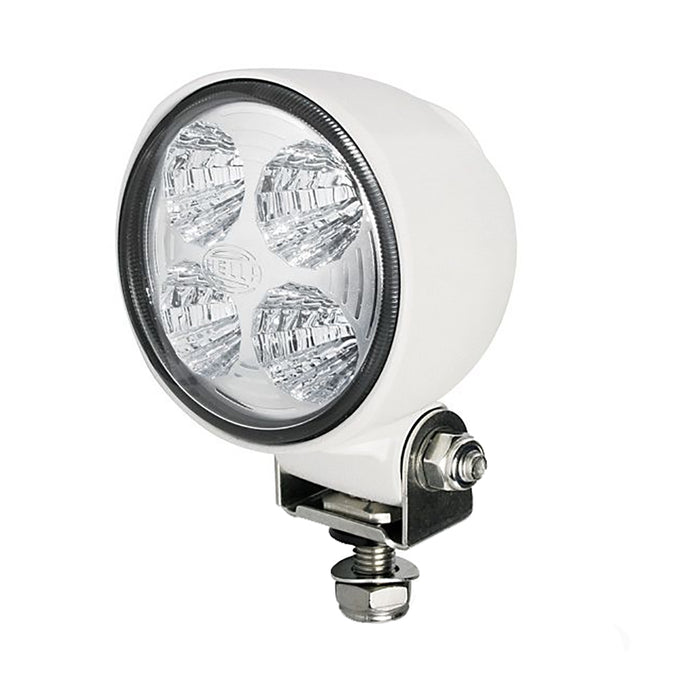 Hella Marine Module 70 Gen 3 LED Floodlight - White Housing - Long Range - 800 Lumens [996276471]
Module 70 Gen 4 LED Floodlight - White Housing - Long Range - 800 Lumens
Durable and efficient LED floodlights offering power-saving illumination.
Capitalizing on the electronic and optical performance of the larger body LED Mega Beam series, Hella marine Module 70 LED lamps offer state-of-the-art technology and performance in a smaller housing.
Offering 800 lumens of crisp white light for a low power consumption of 15W (1.25A @ 12V), the compact high technology lamps provide substantial power savings compared to 55W halogen lamps.
The completely sealed module 70 series provides ultra-durable 'fit and forget' advantages with ongoing reliability in applications subject to high vibration, impact, and shock loads.
Features:
LED
12/24V Multivolt
IP67 Completely Sealed
UV Resistant
800 Lumens
5-Year Warranty
Specifications:
Material Description: UV and impact-resistant plastic front housing
Die-cast aluminum body
Glass lens
Bracket: 316 stainless steel
Color Temperature: 6500K
Cable: Pre-wired with 2.0m of twin core marine cable
Operating Voltage: Multivolt 9-30V DC
Degree of Protection: IP 67 - Completely Sealed
Power Consumption: 13W (<1.08A@12V / <0.54A@24V)
Weight: 500g (including cable)
Light Output: 800 lumens (Gen III)
Approvals: CE