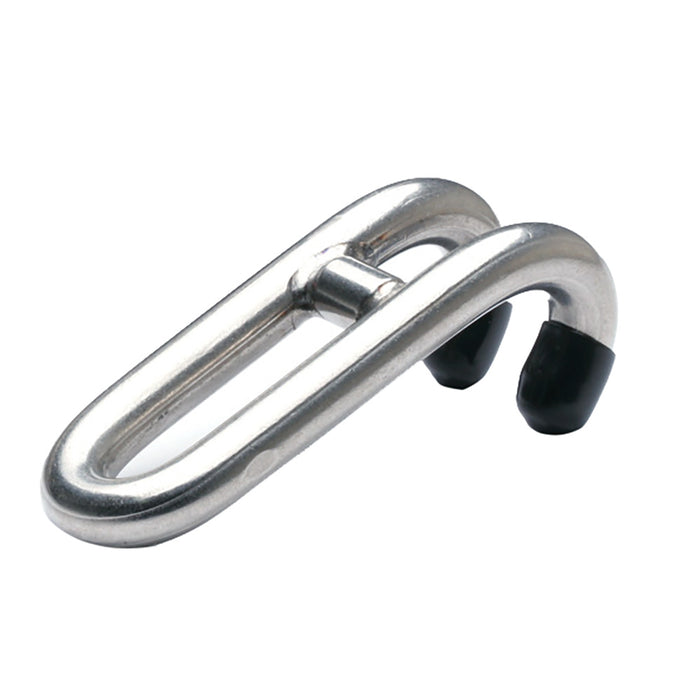 C. Sherman Johnson "Captain Hook" Chain Snubber Small Snubber Hook Only (5/16" T-316 Stainless Steel Stock) [46-465-5]
"Captain Hook" Chain Snubber Small Snubber Hook Only (5/16" T-316 Stainless Steel Stock)
The "Captain Hook" Chain Snubber can be used in a few different ways:
Use the claw and attached line to relieve tension from your windlass while anchored by snubbing the chain overboard and tying off the line to a cleat or samson post on deck
Use the snubber on deck for security to hold the chain in your anchor roller and tie off on a cleat while underway for peace of mind
Relieve the tension on the windlass (like in 1) by attaching the snubber to the chain in the anchor roller and pulling back and tying it off securely
All T-316 stainless. Version with 3-strand nylon line includes professional eye splice.
Note: Always keep the bitter end of the anchor chain secure in the windlass while using the chain snubber.