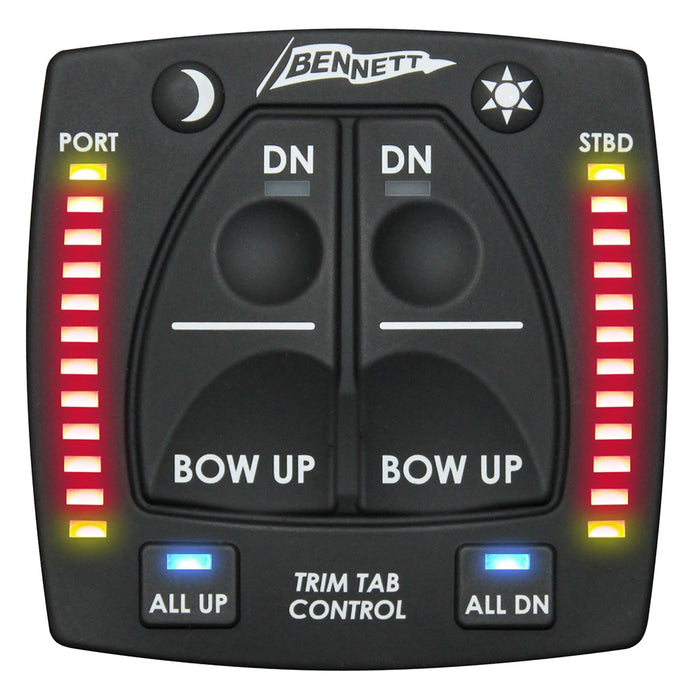 Bennett One Box Indication Unit f/Hydraulic System [OBI9000-H]
One Box Indication Unit for Hydraulic System
An attractive and user-friendly, stand-alone helm control without the need for an external control unit. The functionality and "brains" of the control unit are engineered directly into a single, space-saving, and simple-to-install keypad. Reduce bow rise, plane faster, and correct listing.
Features:
Convenient "All Up" and "All Down" buttons
Trim tab position LEDs always show you where your tabs are
Auto tab retraction (tabs retract up when the ignition is powered off)
Easy-to-install single lock nut design
Backed by Bennett's outstanding customer support
This product may not be returned to the original point of purchase. Please contact the manufacturer directly with any issues or concerns.