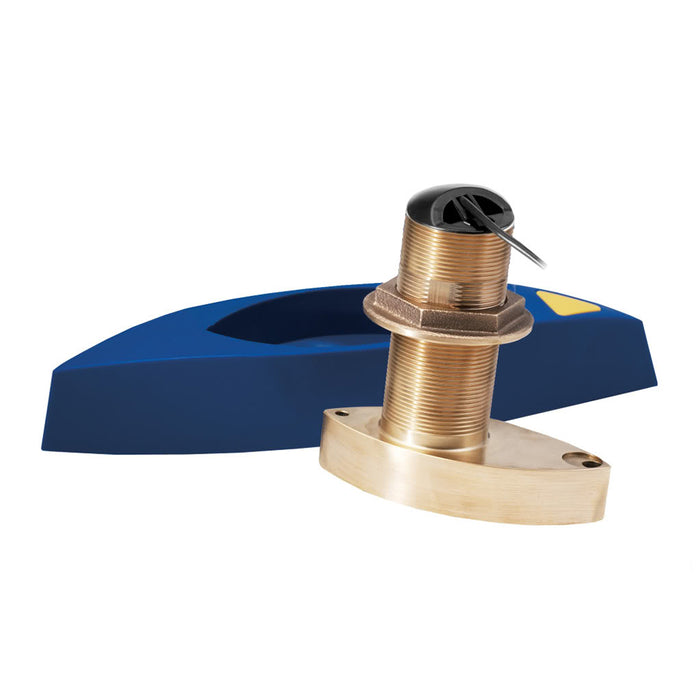 Airmar B765C-LH Bronze Chirp Transducer - Requires Mix and Match Cable [B765C-LH-MM]
B765C-LH Bronze Chirp Transducer
Requires Mix and Match Cable
Thru-hull bronze model with fairing. Same physical size as a B744V, with 600W power rating. Need mix and match cable. Depth and fast-response water temperature sensor. LH model has Low (40-75kHz) and High (130-210kHz) frequency bands. 
Please note: Does not work with Navico
This product may not be returned to the original point of purchase. Please contact the manufacturer directly with any issues or concerns.
Specifications:
Chirp: Low/High
Mounting Style: Thru-Hull
Box Dimensions: 4"H x 12"W x 16"L WT: 7.6 lbs