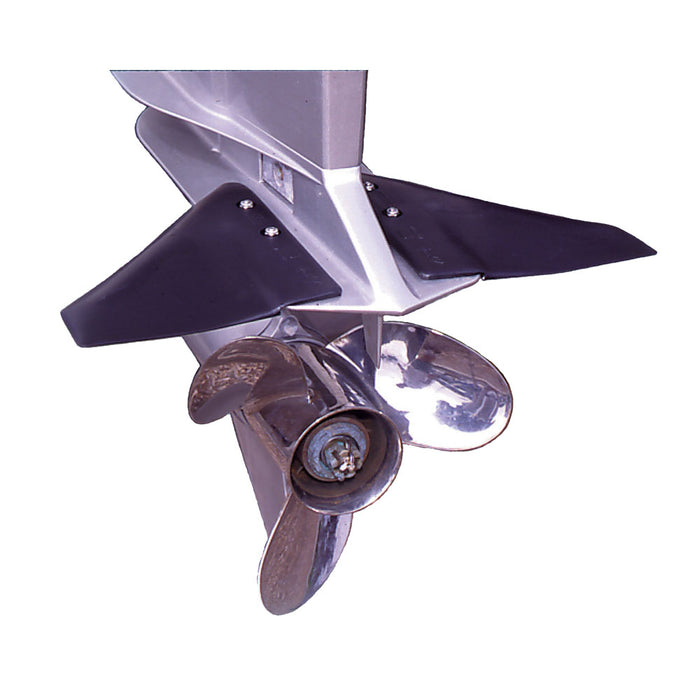 Davis Doel-Fin Hydrofoil f/Outboards & Outdrives [440]
Doel-Fin Stabilizer Fin - Black

Doel-Fin is the original hydrofoil developed by an aeronautical engineer to improve overall performance on all boats with outboard motors or outdrive units. Molded in two pieces of guaranteed unbreakable, high-strength plastic, each foil is designed to flex independently to absorb shock. The positive effects include greater stability, consistent planing at lower RPM, faster out-of-the hole performance, better gas mileage, steadier turns, higher top-end speeds and lower bow rise at all speeds. Doel-Fin is designed for use with small motors, big motors and inflatable dingies.

Quick Guide (pdf)